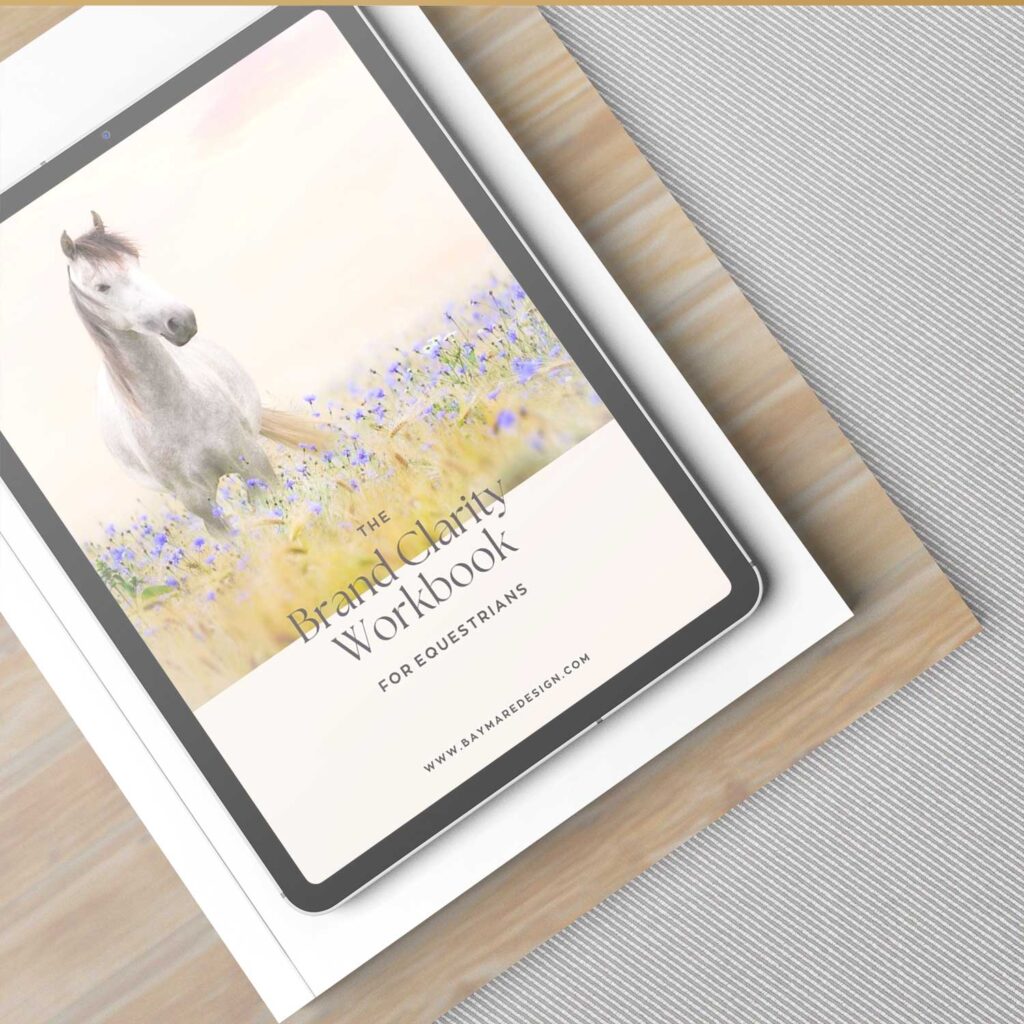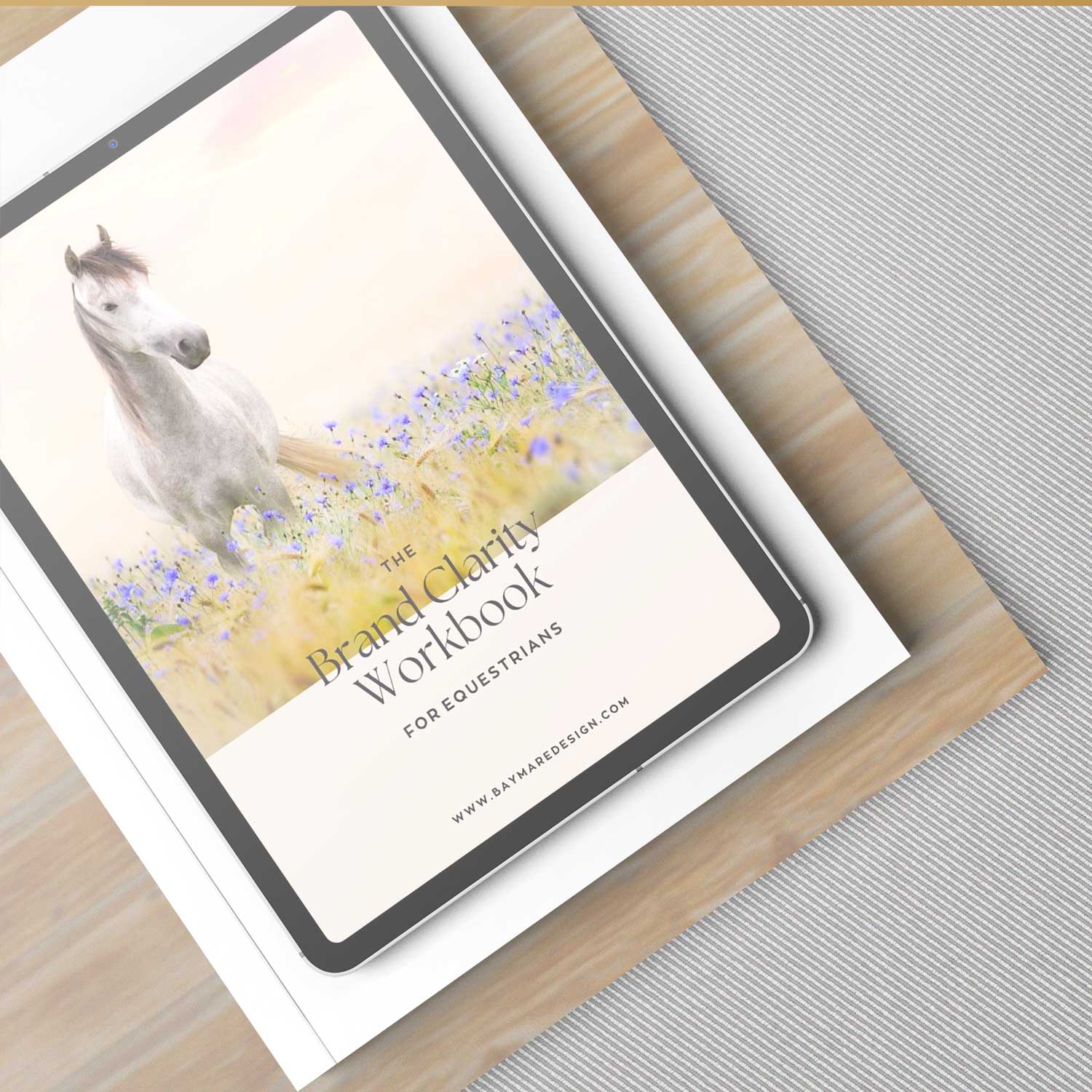 Brand Clarity Workbook for Equestrians
Why is Brand Clarity Important?
Building a kick-ass brand is super important for any business, especially in the equestrian industry. Having a clear and consistent brand not only helps you stand out from the crowd, but it also creates a strong connection with your audience, boosts brand recognition, and builds trust and credibility. With so many players in the game, having a solid brand can be the difference between snagging those loyal customers or not. Our free brand clarity workbook will give you all the tools and strategies you need to clarify and strengthen your brand, so you can crush your biz goals and be the talk of the equestrian scene.
Sounds pretty great, right?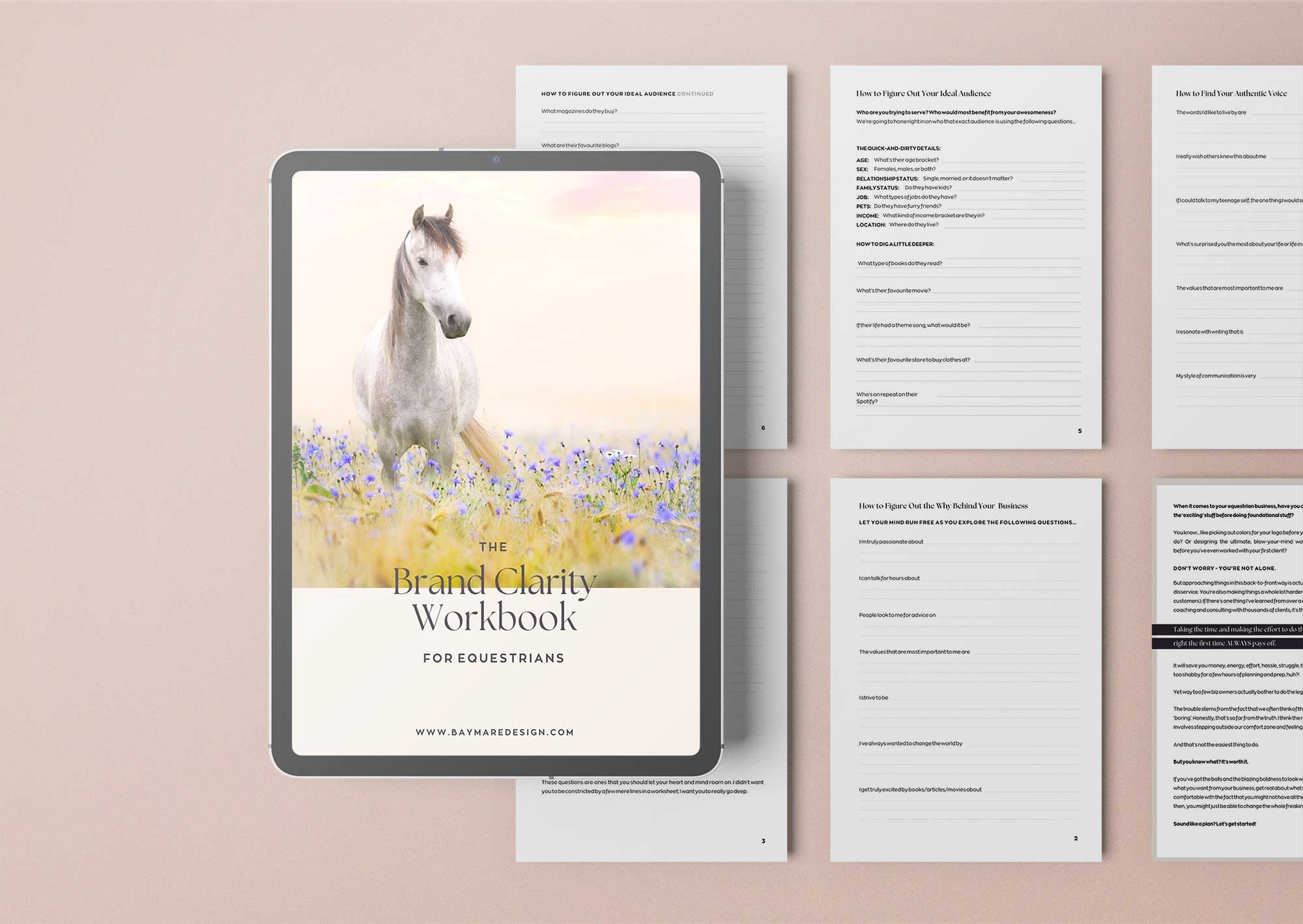 Ready to get started with the free brand clarity workbook for equestrians? Let's do it!
Here's what you should do next:
Click the download button to get your free copy of the workbook in PDF format. You'll need to enter your email address to access the download!

Once you've downloaded the PDF, you'll need to open it with a program like Adobe Acrobat or Preview, depending on your computer or tablet's operating system.

If you prefer a printed workbook, go ahead and print it out. If you're more of a digital person, you can also use the workbook on your computer or tablet. Just make sure to save a copy to your device for easy access.

Set aside some time to work through the workbook at your own pace. It's designed to be interactive, so grab a pen or use the digital tools to fill in your answers and work through each section.

You'll find a variety of exercises and prompts throughout the workbook, each designed to help you clarify and strengthen your brand.
By the time you've completed the workbook, you'll have a clearer understanding of your brand's values, messaging, and visual identity. Plus, you'll be one step closer to crushing your equestrian business goals!