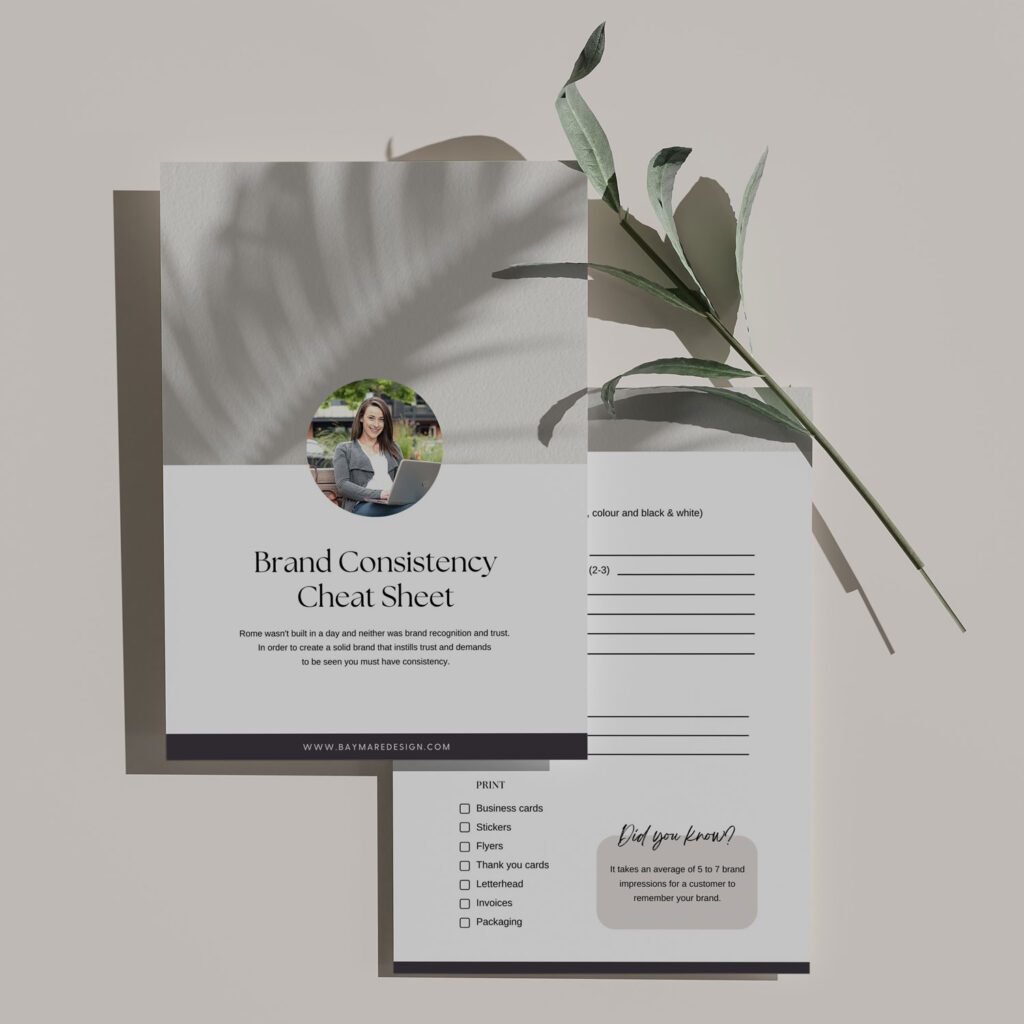 Brand Consistency Cheat Sheet
Why Does Your Brand Need to Be Consistent?
Keeping your brand consistent is ridiculously important to your business success. Here are a few stats to keep in mind:
It takes an average of 5 to 7 brand impressions for a customer to remember your brand.
Consistent brand presentation increases that brand's revenue by an average of 23%.
81% of global brands involved in localized marketing cite "communicating a consistent brand message" as a top organizational priority.
Get the brand consistency cheat sheet and see how your branding lines up!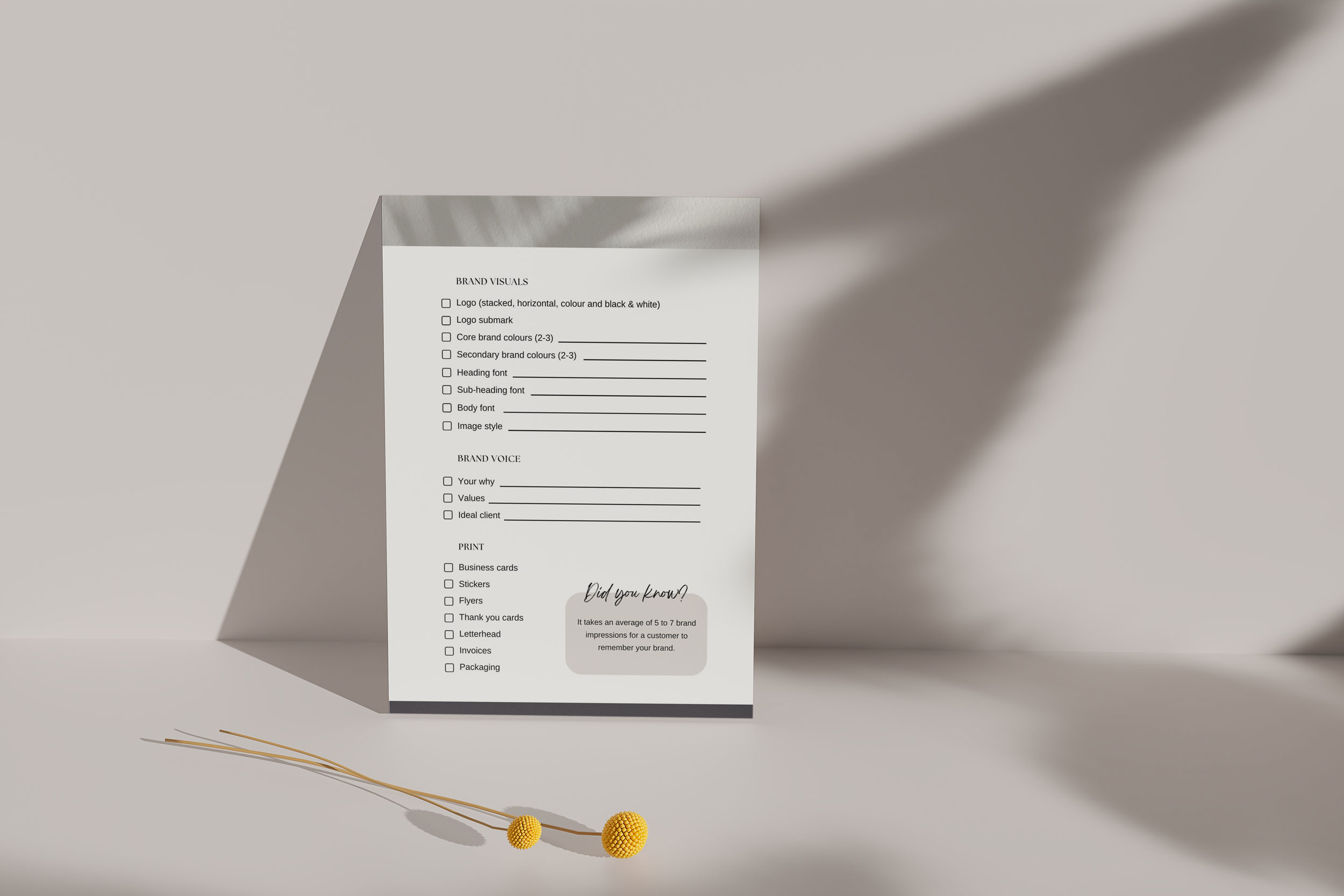 How to Use the Brand Consistency Cheat Sheet
The cheat sheet is a digital PDF that you'll get to download right to your computer. You can choose how you use it – print it, use it with your iPad, or fill it out on the computer. If you choose to use it on your computer, you'll need Adobe Acrobat in order to "Fill and Sign".
This cheat sheet will help you confirm what your business has (and doesn't have) in the way of branding assets. It will help you fill in any holes and make sure that everything is staying ridiculously consistent across all of your platforms. Pretty great, right?