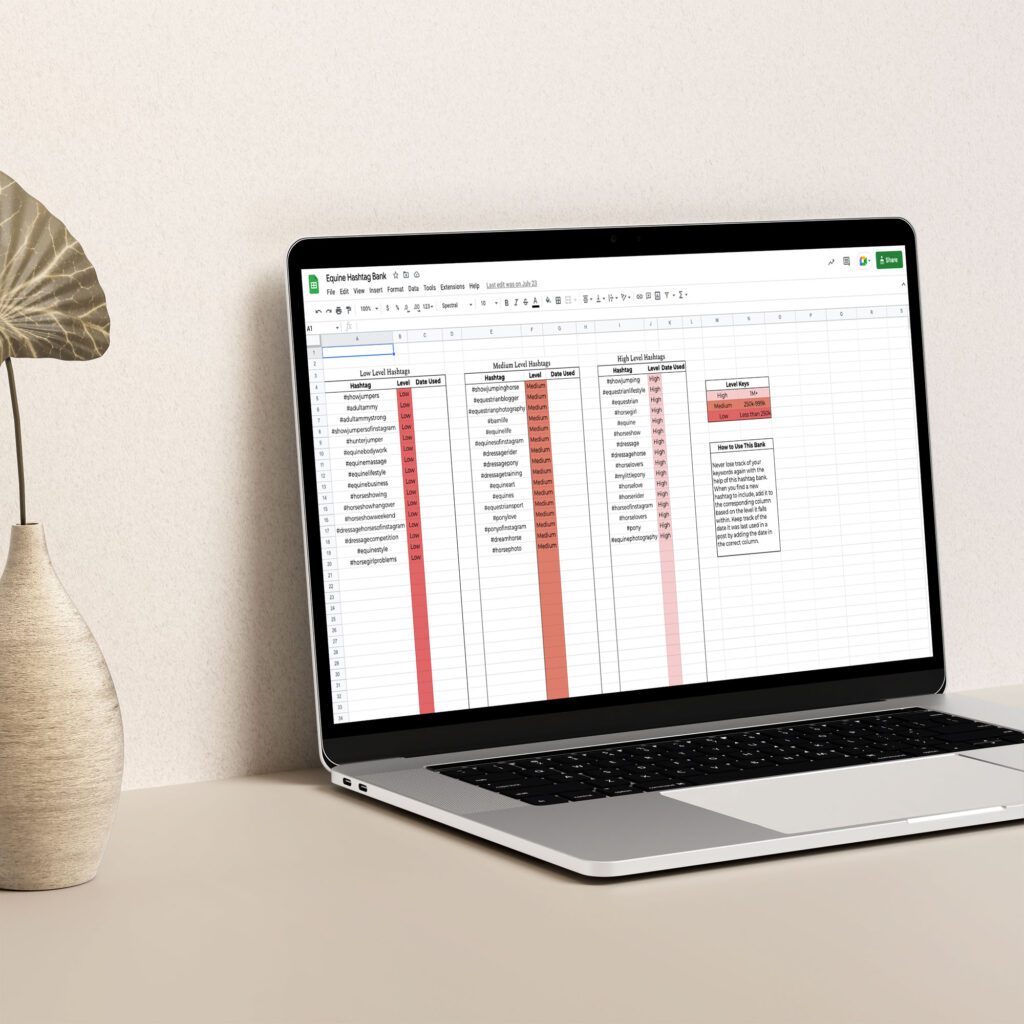 Instagram Hashtag Bank for Equestrians
Do Hashtags Actually Help Your Instagram Posts?​
When you use Instagram hashtags for equestrians, you're increasing the visibility of your content. And when you use the correct hashtags, you're making sure that you're showing your things to the right people. Instagram hashtags really can help your posts. That's why researching them is a helpful step to making sure you're using the right hashtags. The hashtag bank makes the process easy.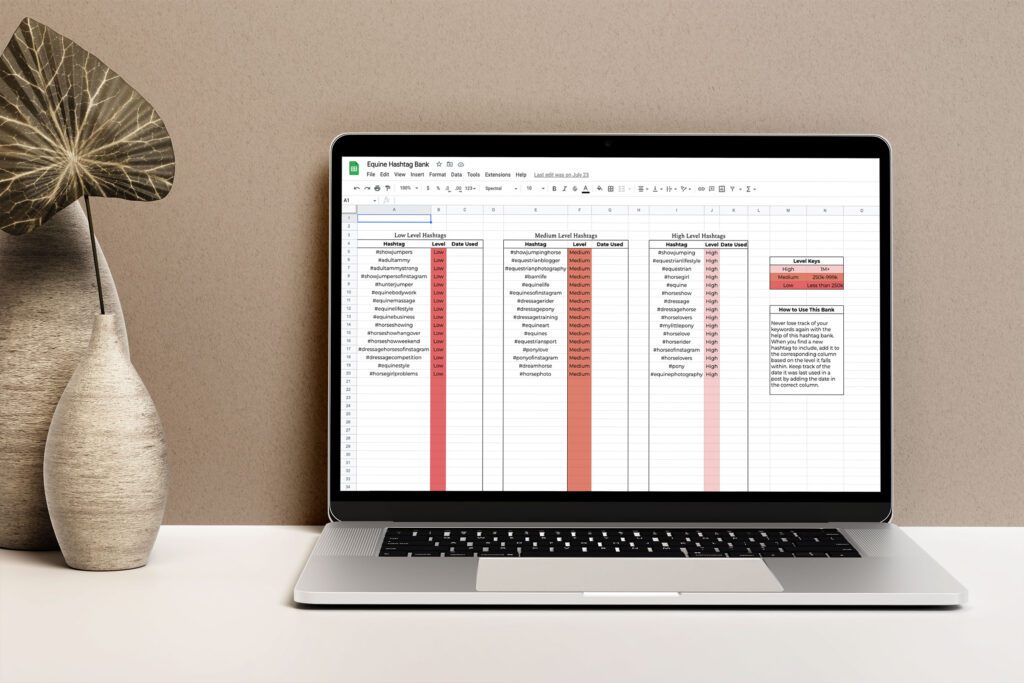 How to Use the Hashtag Bank
I designed the Equestrian Hashtag Bank to be super simple and easy to use – which means it should be a breeze to add to your toolbox. The document is built in Google Sheets for ease of sharing, so the first step is making a copy of the sheet into your account. Make sure you copy the sheet rather than edit directly on it – you don't want to mess it up for other users!
Once you have the sheet copied, you can make any changes or edits you want. The pre-populated hashtags are broken up into three different levels: Low, Medium, and High. You can copy and paste the hashtags you want to use directly into your instagram post. Be sure to add the date you last used the Instagram hashtags for equestrians so you avoid overusing them. 
Use the hashtag bank to add your own researched hashtags. Simply copy the hashtag into one of the columns, depending upon the post volume. Sounds easy enough, right? Get access to the hashtag bank today!