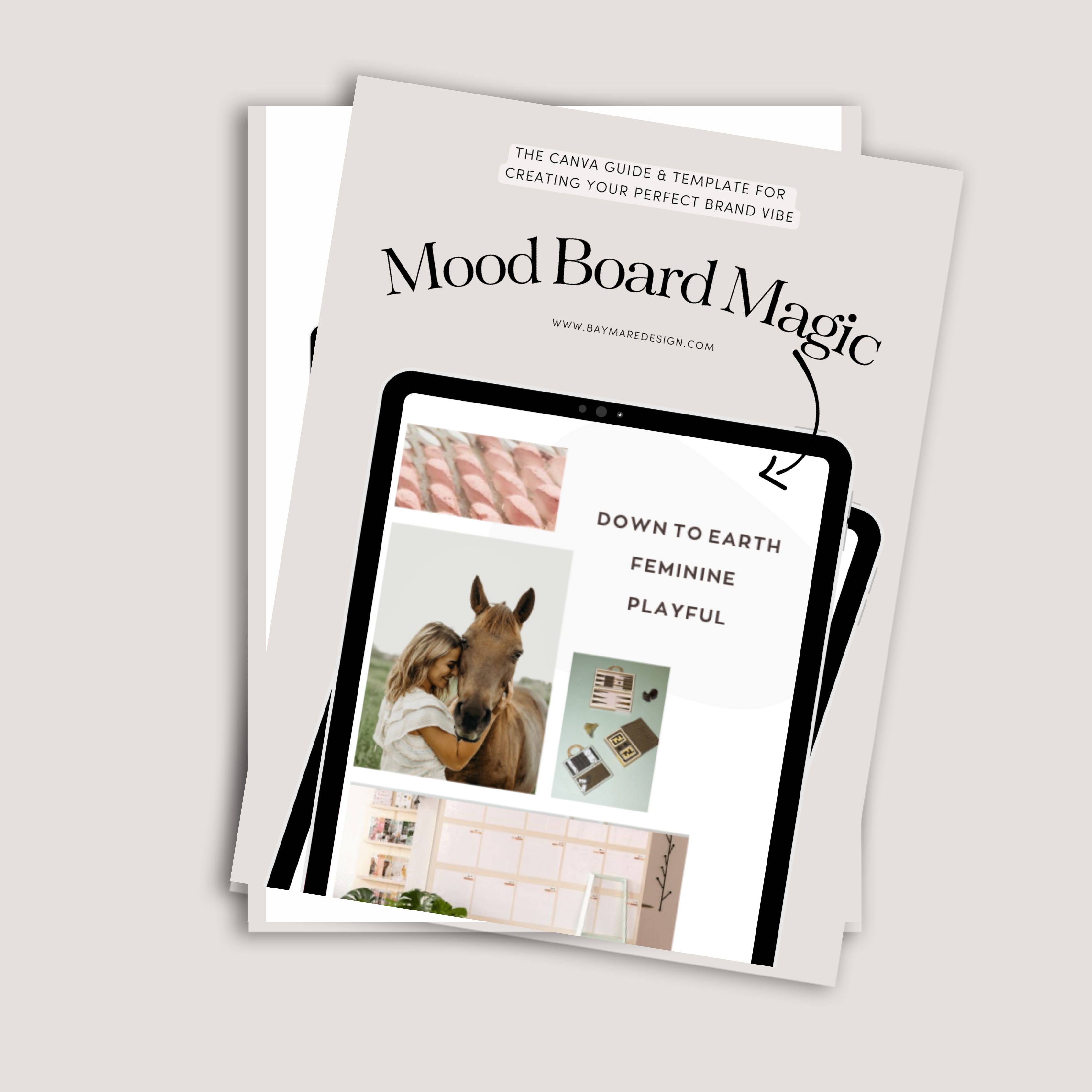 Free workbook + Canva Template Bundle
What is the Moodboard Magic Workbook?
Have you been trying to DIY your brand, but are struggling to nail down a consistent vibe? You're going to want this free workbook.
Are you ready to bring your brand to life with a killer visual identity? Look no further, because I've got just the thing for you! Introducing the free Mood Board Magic Workbook and Canva Template, the ultimate tools for crafting a show-stopping brand mood board.
What exactly is a mood board, you ask? Think of it as a visual roadmap for your brand's aesthetic and vibe. It's a collection of images, colors, typography, and textures that captures the essence of your brand and serves as a guide for all your visual communication.