Helping your equine
business reach it's
full potential.
Struggling to bring in the clients and stay consistent with your brand online? We've all been there – and it can get better! With custom branding and website design, you'll be able to transform your equine business into everything you've dreamed and more. Sounds pretty great, right?
Wouldn't it be great to look and feel like the expert you are...
Without spending hours of your time trying to tweak a logo on Canva?
You don't actually need to spend 6 months trying to DIY a website and logo design (only to change it 100 more times because you're embarrassed of it). A professionally designed brand and website will create a foundation for your equine business to grow, while helping you show up as the expert you are.
You'll feel more confident in your business than *ever before*, which will help you attract those clients and customers you've been dreaming of working with. You'll have more time to spend doing what you love.
Are you ready to change the course of your equine business?
 Hi friend! I'm Alysia, owner and head honcho of Bay Mare Design. I'm also the proud horse mom of a now *10* year old Holsteiner mare named Felicity. As a seasoned designer with years of experience, I specialize in creating visually stunning and user-friendly websites that accurately reflect your brand's personality and values. My goal is to help you stand out in the equestrian market by bringing the personality of your equine business to life. 
My down-to-earth and accessible approach means that we'll work together to create something you (and your clients and customers) will really love. And the best part? I'm a certified horse girl with 10+ years of riding experience – which means I know your audience about as well as I know myself.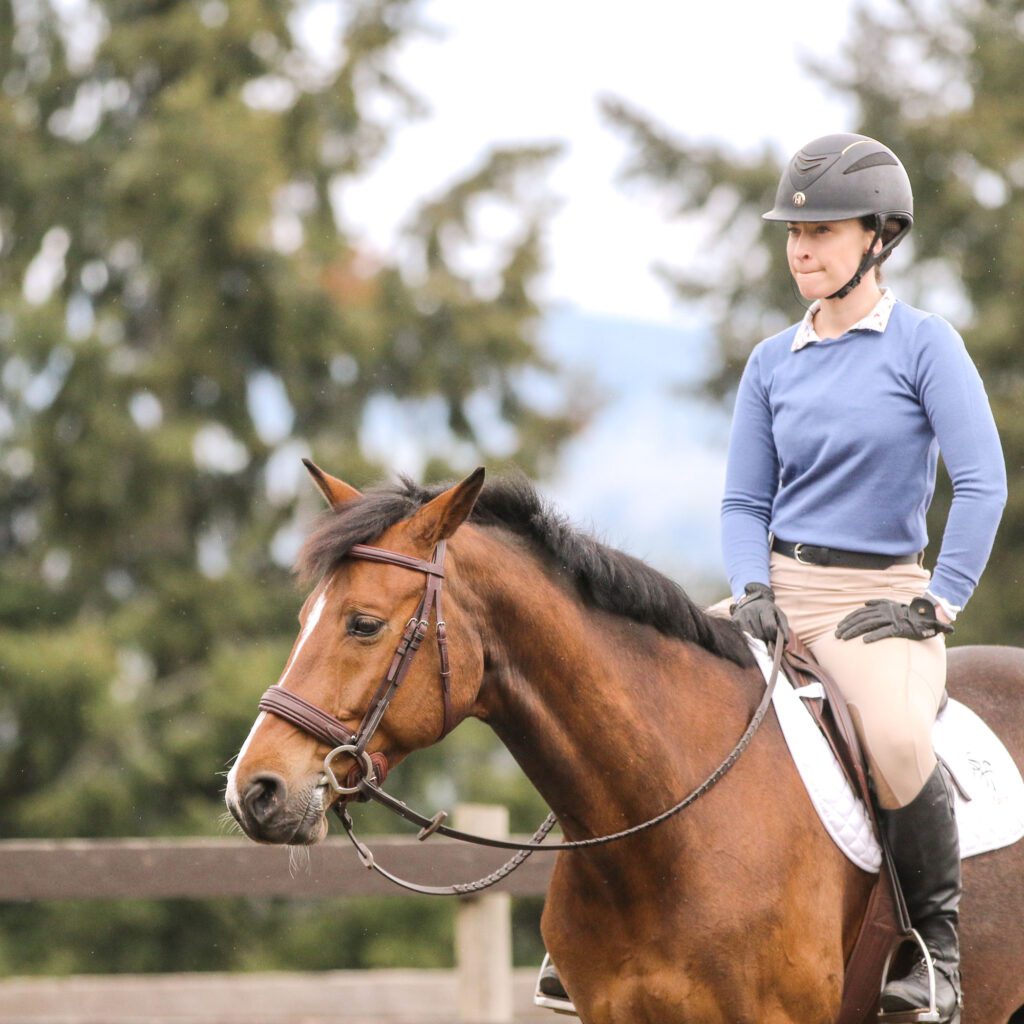 Branding + Website Design
Wondering how we can work together to set your equine business up for more blue ribbon clients and customers? From full branding packages to free resources, I offer something for just about every equine business owner
Alysia did a wonderful job creating a new brand for my equine small business. She is very professional, understanding, timely, and was willing to add every little detail that was important to me. I would highly recommend her for any of your website, logo, or branding needs!
Sadie from Momentum Equine Sports Therapy
If you're ready to take the next steps and learn more about working together on a custom design project, get in touch with me today. We'll set up some time to chat about your business goals and different ways that branding and web design can help.