With the holiday season getting closer, it's time to sleigh your equine business's holiday content. But amidst the tinsel and joy, don't let your brand get too far off course. Keeping your equine business on brand during the holidays isn't about dodging festive colors; it's about infusing them with intention – and making sure they match up with your established brand visuals. Let's unwrap the ways you can keep your equine business on brand during this holiday season.
Spend Time Getting Cozy with Your Canva Templates
Canva templates are the best tools for DIY equine business owners. They're reliable and easy to use – and can also be pretty damn effective if you customize them correctly. When working on holiday Canva templates, don't just stick a Santa hat on them and call it a day.
Swap out the fonts to match your brand's signature style. If your brand usually rocks bright and bold, go all in with vibrant holiday reds and greens. For those with a taste for sophistication, opt for deeper, more subtle tones to keep things classy.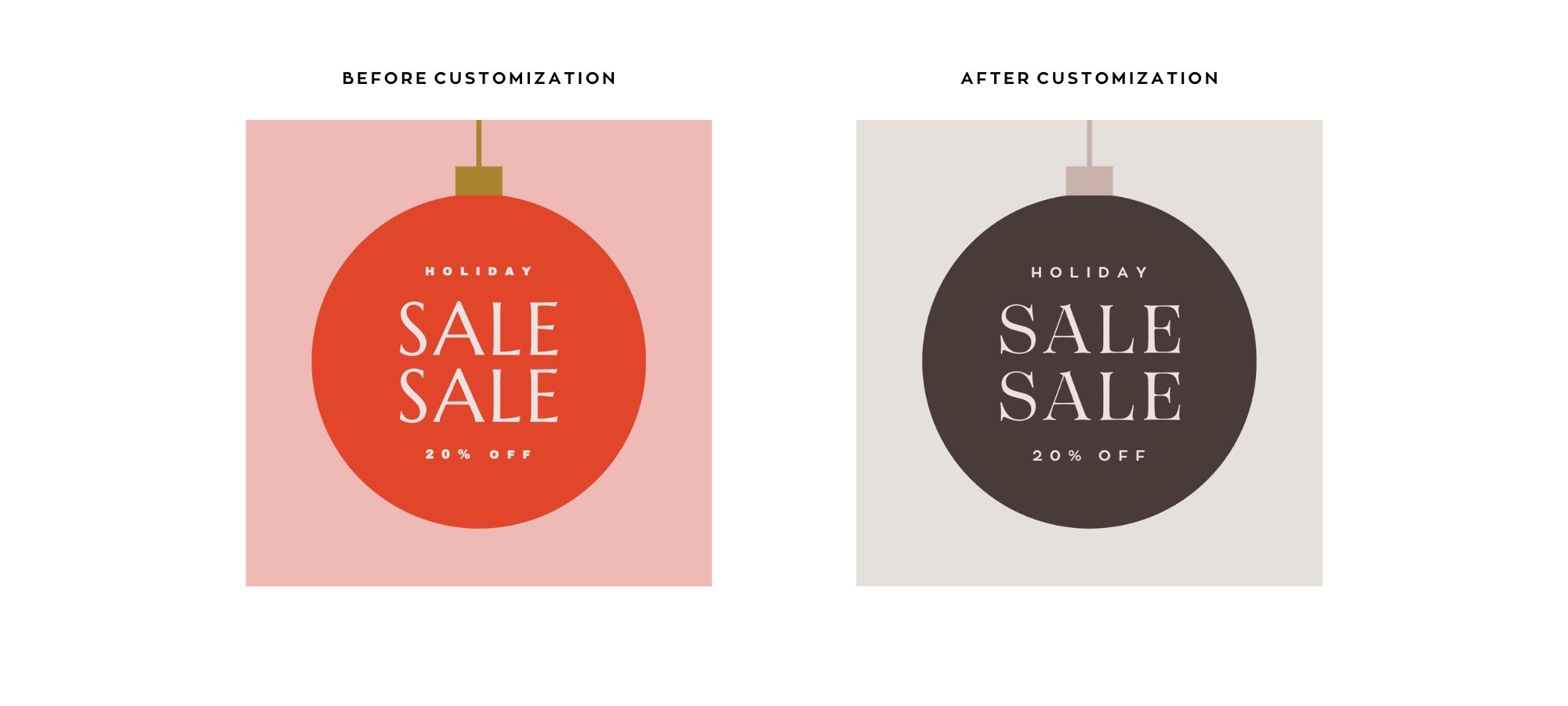 Use Your Brand Color Palette to Sprinkle Magic on Holiday Assets
Elevate your holiday game by sprinkling your brand's colors into the festive mix. Whether it's a seasonal graphic or a promotional masterpiece, make sure those colors are completely in tune with your brand identity. A cohesive color palette ensures your holiday content doesn't stick out like a sore thumb in your curated feed.
Don't Forget to Let Your Brand Fonts Join the Holiday Festivities
Consistency, my friend! Even when the holiday spirit pops in, your brand's identity doesn't take a holiday. Incorporate your signature fonts into holiday visuals like you're sending out personalized holiday cards. Whether it's a warm seasonal message or a promo banner, keep your typography familiar so your audience knows it's you posting.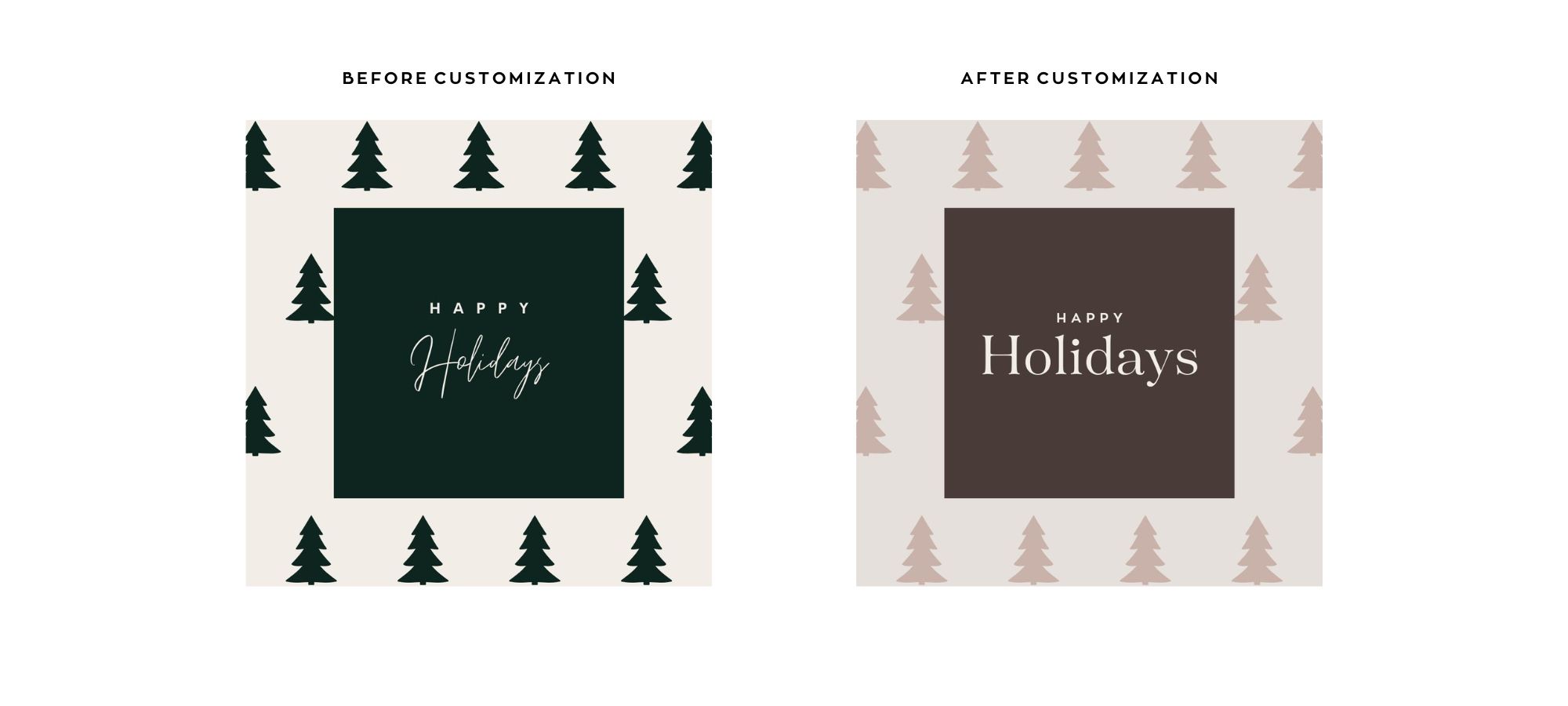 Choose Winter Photography that's a Perfect Match for Your Aesthetic
If winter wonderland photography is part of your holiday strategy, pick images that perfectly mirror your brand vibe. Whether it's snowy scenes or horses dolled up in holiday flair, the visuals should fit right in with everything else on your website or socials.
Get Custom Illustrations or Packaging Tailored for Your Equine Business
Invest in custom illustrations or packaging that aligns with your brand but with a festive twist. Whether it's bespoke holiday-themed illustrations or packaging that exudes holiday cheer, these unique elements add an extra dash of flair and exclusivity to your holiday offerings.
For those who have the budget, this is the easiest and most effective way to expand your brand identity with some fun holiday vibes.
Holiday Branding for Your Equine Business
As you dive into the holiday content, remember: festive vibes don't mean your brand should pull a disappearing act. Customize templates, splash your brand's color palette, let your fonts join the holiday soirée, choose winter visuals that sync with your style, and invest in bespoke holiday additions.
This way, your equine business can celebrate the holidays with flair, staying true to its sassy and strategic brand voice. Cheers to a season that's merry, bright, and totally on brand!