for equestrian owned businesses
Whether you're offering services or products, your website is one of the first things a potential client or customer will see. And we all know how important first impressions are. Set yourself and your equestrian owned business up for success with a strategic, professional website design.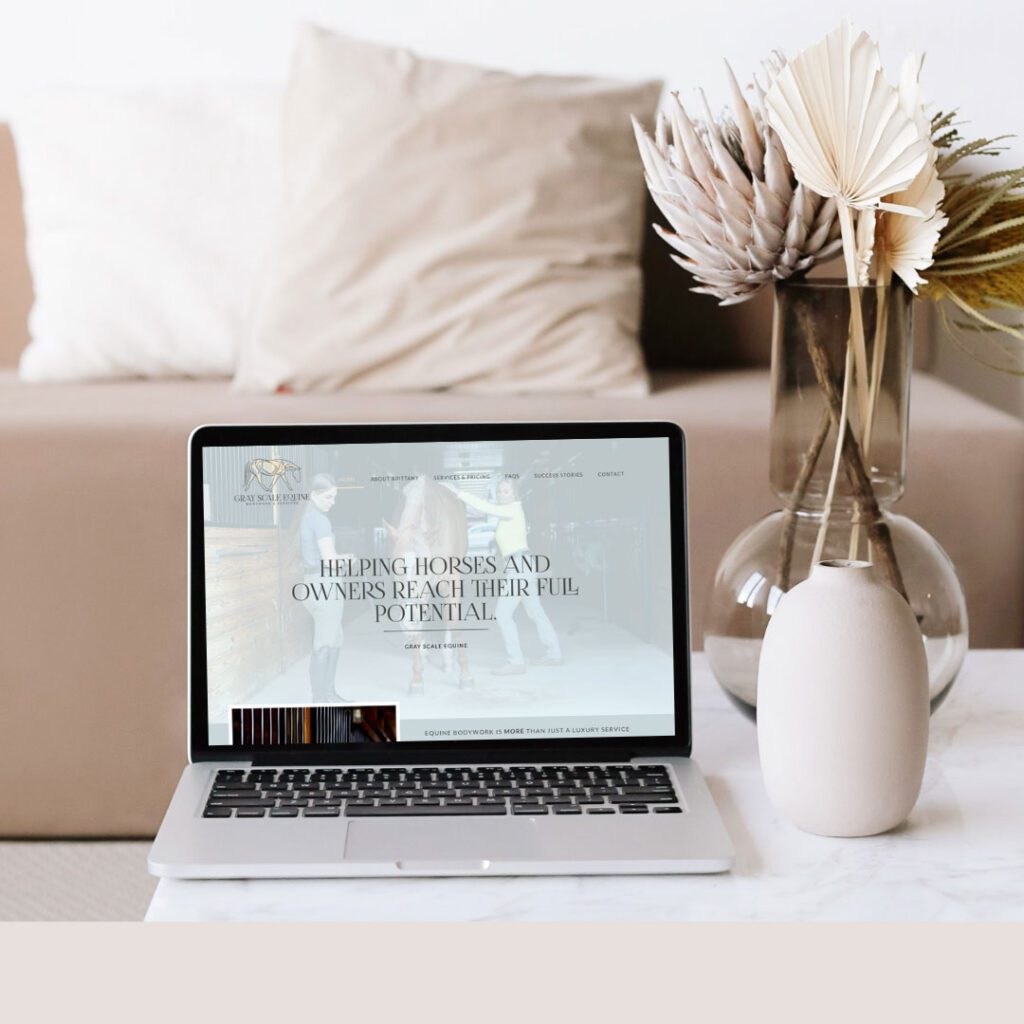 You yearn to create a captivating, custom online experience that draws in your dream clients + customers. But your current site isn't working.
Imagine a world where your website acts as a 24/7 employee that you don't have to pay overtime. It positions you as the expert within the industry and increases the number of new client inquiries you get each month. Sounds pretty great, right?
When you invest in professional equine web design services, you'll get these results and more. And to be honest, we'll probably have a really fun time making it all happen! Not to mention, you'll also have more time on your hands to do things within your business that you actually want to do.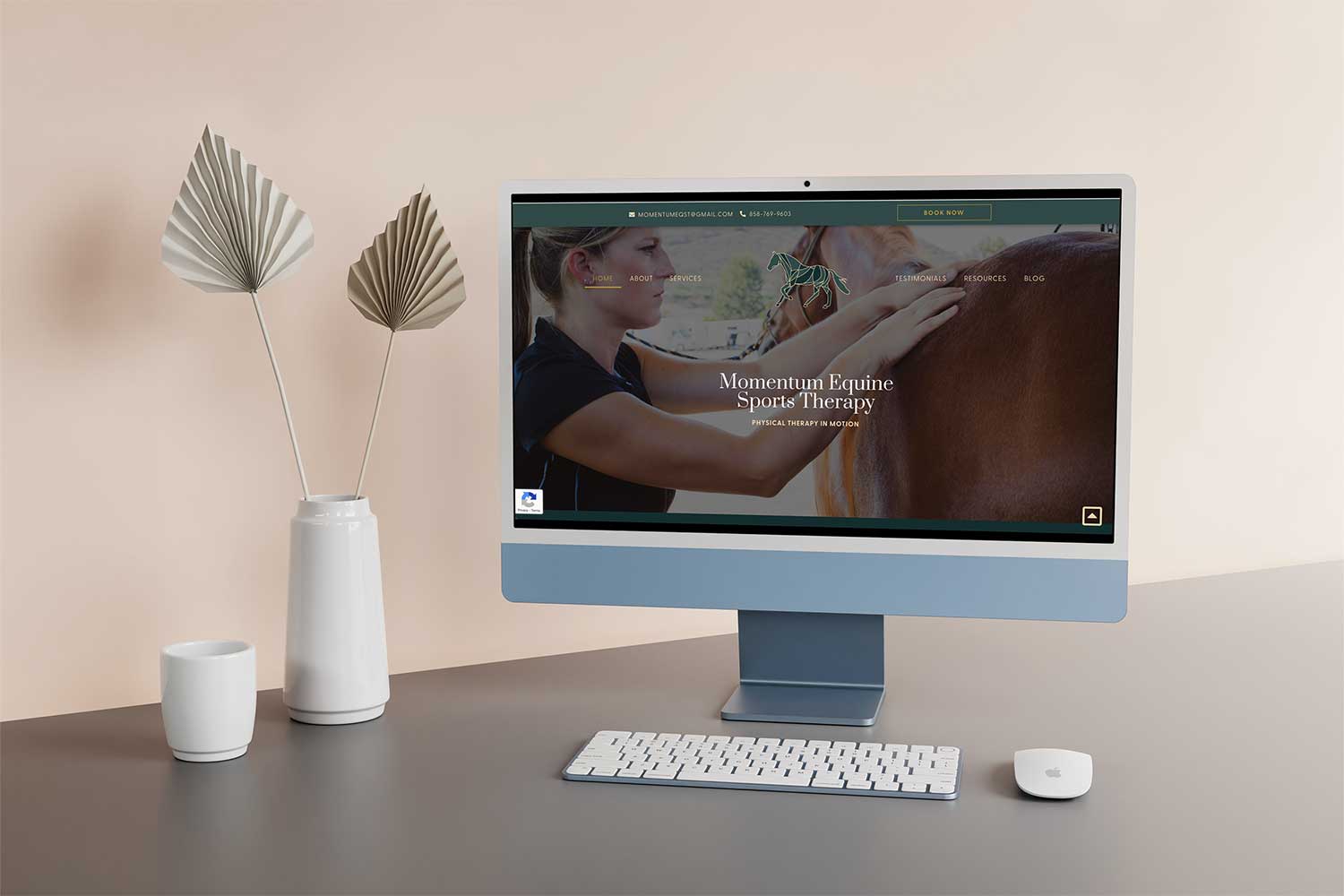 So far this year I've had the best turn out yet and I'm only two shows in. I had the pleasure of working with a few riders this last weekend and as I was talking with them I had the realization that this was it. They were exactly who you described as my ideal client, and you until I did the rebranding with you I had no idea what that even looked like. I feel so much more professional and put together now.
Samantha from Rhythm Equine
What Design Options Are Available?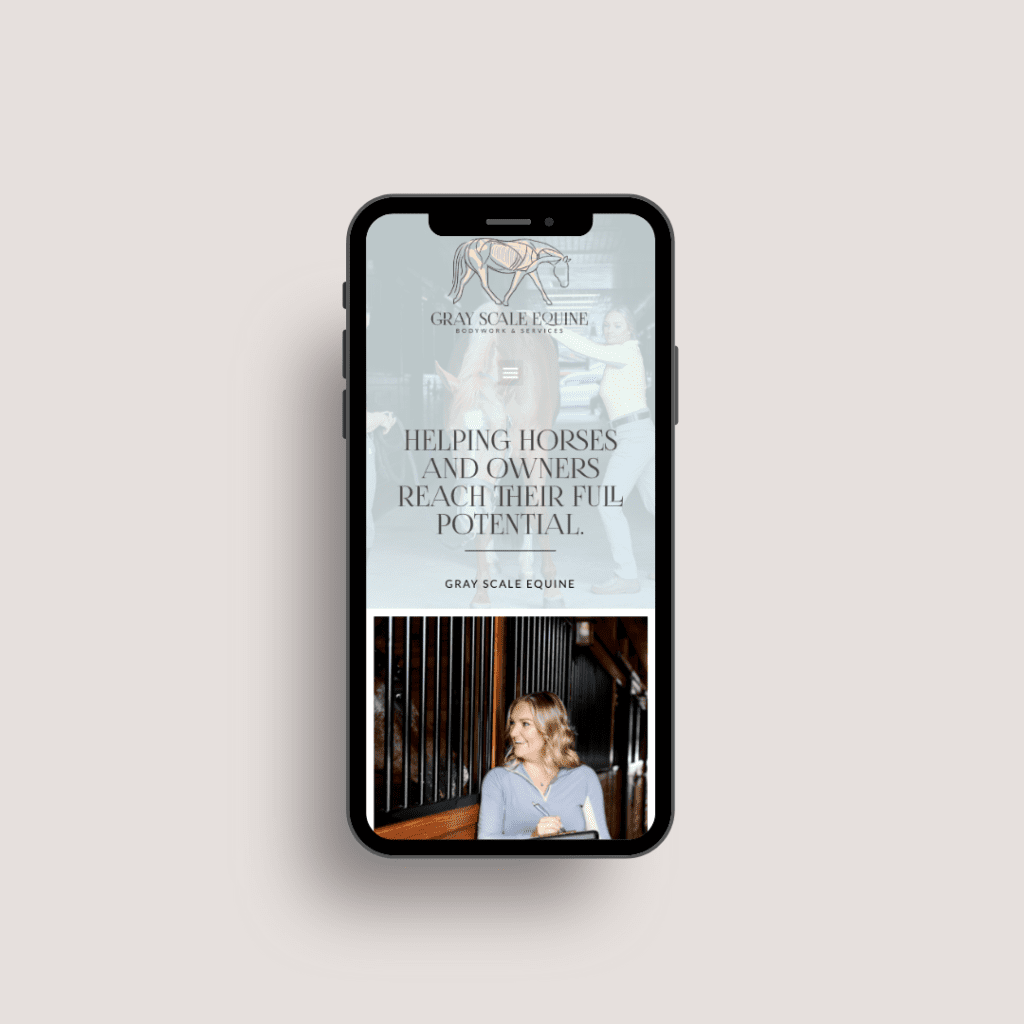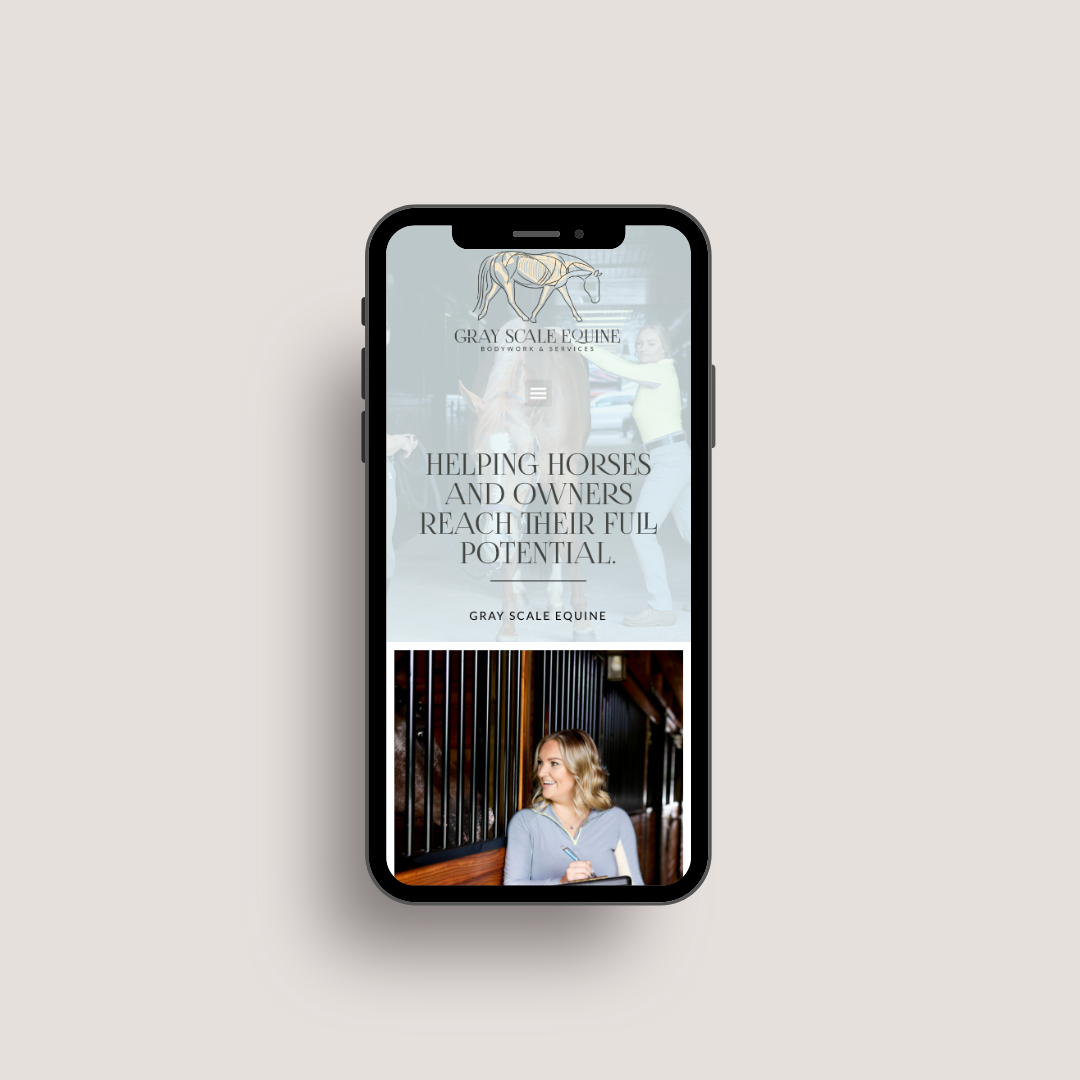 a professional website design Helps You:
spend more time on your business
Stop spending hours upon hours updating and adjusting your website. Investing in a professional design can help you put the time back into areas of your business that you actually want to work on.
provide the ultimate experience
Have you ever logged onto a new site and been so impressed with the experience that you vowed to never use another company? That's what professional design can do for your brand.
Be the irresistible topic of everyone's conversation. Your new extraordinary website will wow your audience and keep them coming back for more!
Equestrian Website Design
Whether you've just started your equine business or are prepping for some serious growth, there's a website design package built for you. Choose between one page or multiple, with add-on's like custom illustrations or content plans.
Mini Website Design
One page website design
One Page Custom Website Design

Custom Instagram Link Page
Full Website Design
5+ Page Website Design
5+ Page Custom Website Design

Custom Blog + Instagram Link Page

Search Engine Optimization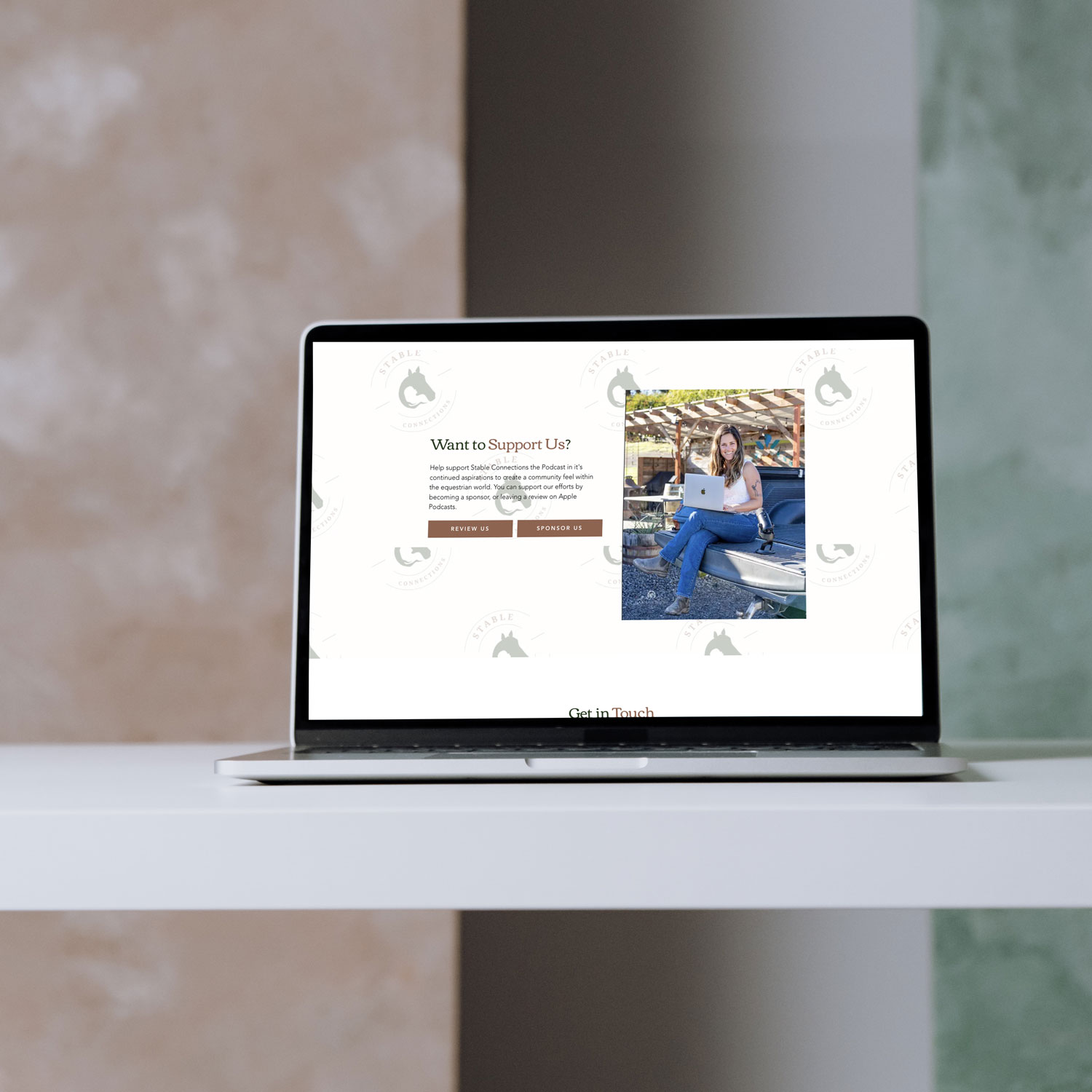 get your branding guidelines
You'll need to have a copy of your branding guidelines to share with me before I can get started with your website design. If you don't have a set brand, consider purchasing a mini brand package.
Schedule your discovery call
Once you've got your branding handy, it's time to schedule your free discovery call. This is a *risk-free* hour where we can meet and go over your goals and how I can help.
Once we're done with the call, I'll send over a proposal with your package options. If you decide to move forward, you can book your package and schedule your project!
Ready to Book Your Free Call?