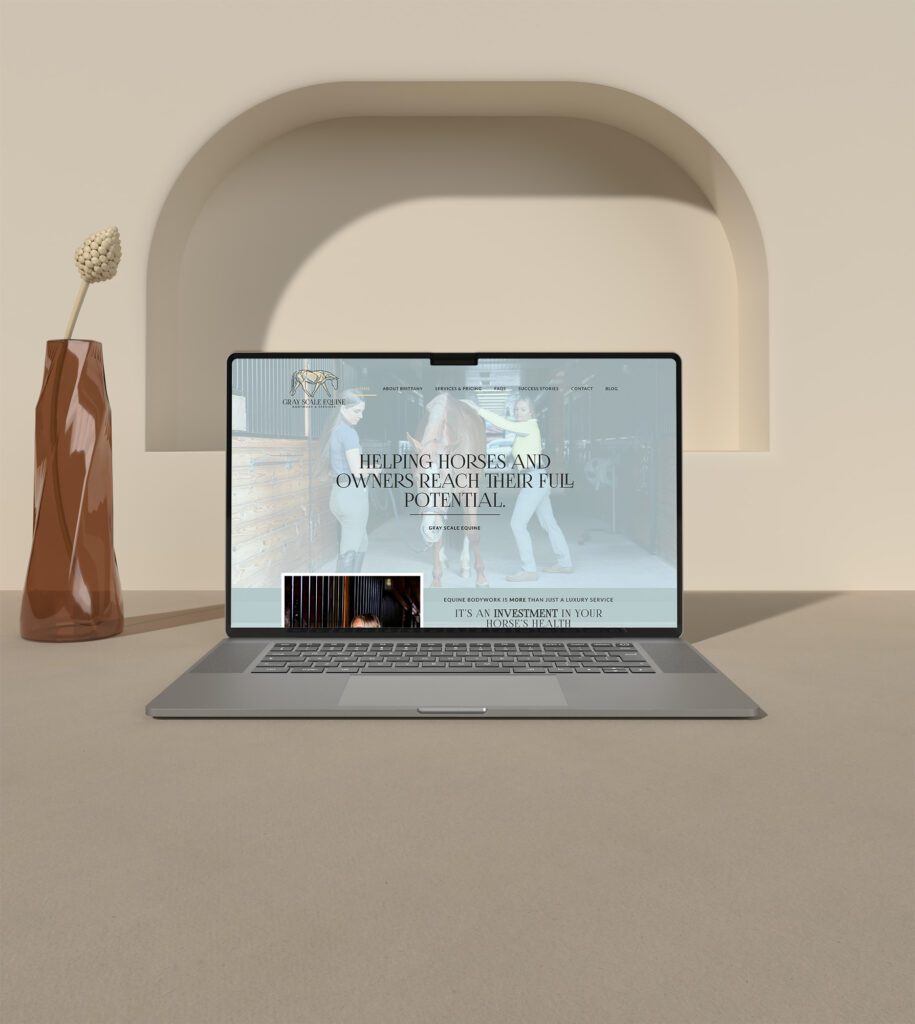 Change the Course of Your Equine Business
Are you an equestrian entrepreneur with a website on Wix, GoDaddy, or Squarespace that's just not living up to your standards? You're not alone. Many equine business owners face the same challenges – few inquiries, prospects who don't seem to appreciate your knowledge, and the dreaded equine web design shame.
Creating a website can be a real challenge, but don't worry. I'm here to provide a game-changing solution that'll have you ogling over your website every day. Our expert equine web design services will help you create a website that's as polished, effective, and just plain on-brand.
The Problem: Lackluster Web Design
In the digital age, your website is often the first interaction potential clients have with your equine business. You can offer the most exceptional services, products, or expertise, but if your website falls short, you're not making the first impression you deserve. The problem is all too common in the equine industry – outdated, generic, or poorly designed websites that don't reflect the beauty, passion, and dedication of the equine world.
Does This Sound Familiar?
You've tried to create your own website but ended up with less-than-stellar results.
Your website design doesn't reflect your brand, and you hate sharing it with anyone.
You're not getting many inquiries, and the ones that do come through aren't exciting.
Your design is inconsistent and needs an upgrade, and you don't have the time or energy to fix it yourself.

You're not the techy type, and you've got way better things to do than try to fudge around with 100 different website builders.
You know you need help, but you can't trust the face of your equine business with just anyone.
The Solution: Professional Equine Web Design Services
I've made it my mission to revolutionize the way equine businesses present themselves online. I understand the industry like the back of my hand, and I speak the horse girl language as fluently as I speak web design. I bring the best of both worlds together, creating stunning, effective, and captivating equine web designs tailored exclusively for the equestrian industry.
My expert web design packages will transform your website into a digital masterpiece, ready to impress and convert your visitors into paying clients and customers.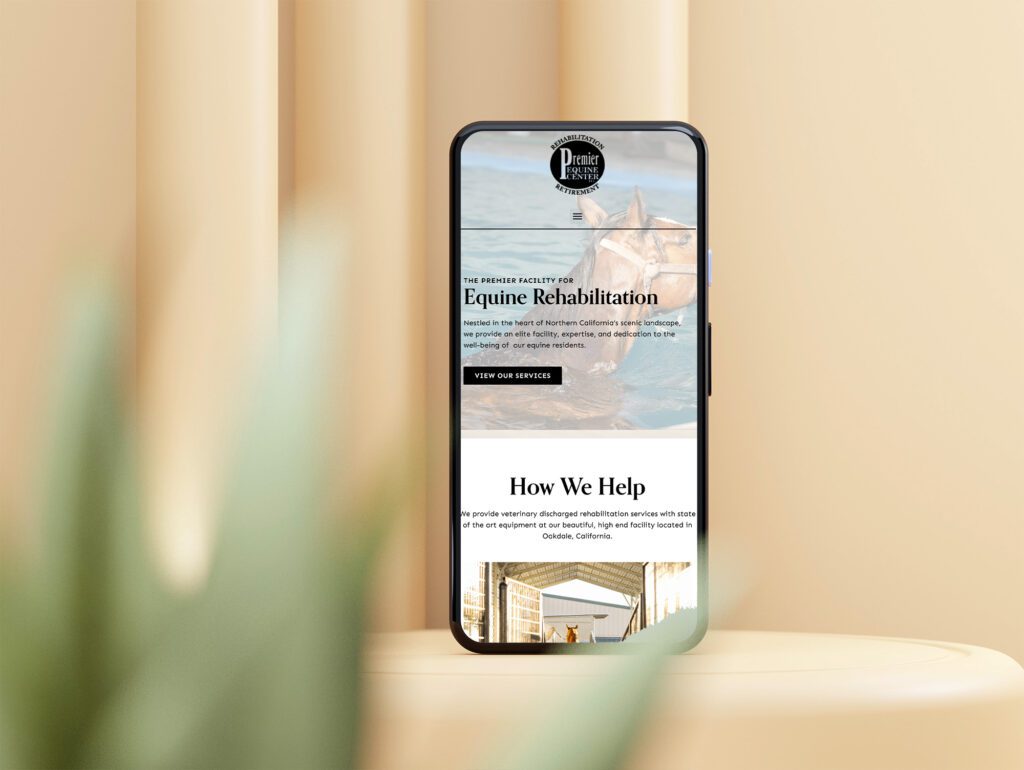 Ready to Transform Your Equine Business?
Imagine a world where your website works as a 24/7 team member, consistently attracting potential clients who value your expertise. It positions you as an equine industry leader and increases the number of  quality inquiries you get regularly. You're no longer carving out hours during your week (or day) to click around on the newest drag-and-drop website builder because you've got a design that you're proud to share. 
Frequently Asked Questions:
Equine Web Design
The Bay Mare Design Process
We'll start with a discovery call to discuss your equine business and goals. This is the perfect time for us to get to know each other, and make sure we're a good fit.
You'll review the proposal and contract and sign when you're ready to proceed. Once I receive a signed copy, I'll put your design project in motion.
As you complete a website content and design questionnaire, I'll begin researching your target audience and create a strategy for your new equine web design.
 I'll craft an initial equine web design mockup that captures the personality of your equine business. I'm all about creating something unique and personal – so you won't find any template usage in my custom packages.
After your design is approved, I'll bring the design to life. The website will be aesthetically pleasing and functional, with an eye towards user-friendly design. My equine expertise ensures that the website will cater to your target equestrian audience.
Once you're satisfied with the final result, we'll proceed with the launch. Afterward, you'll receive a library of videos to help you manage and update your site. My commitment to your equine web design doesn't stop there – I'll make sure it's optimized for search engines, helping you stand out online even further.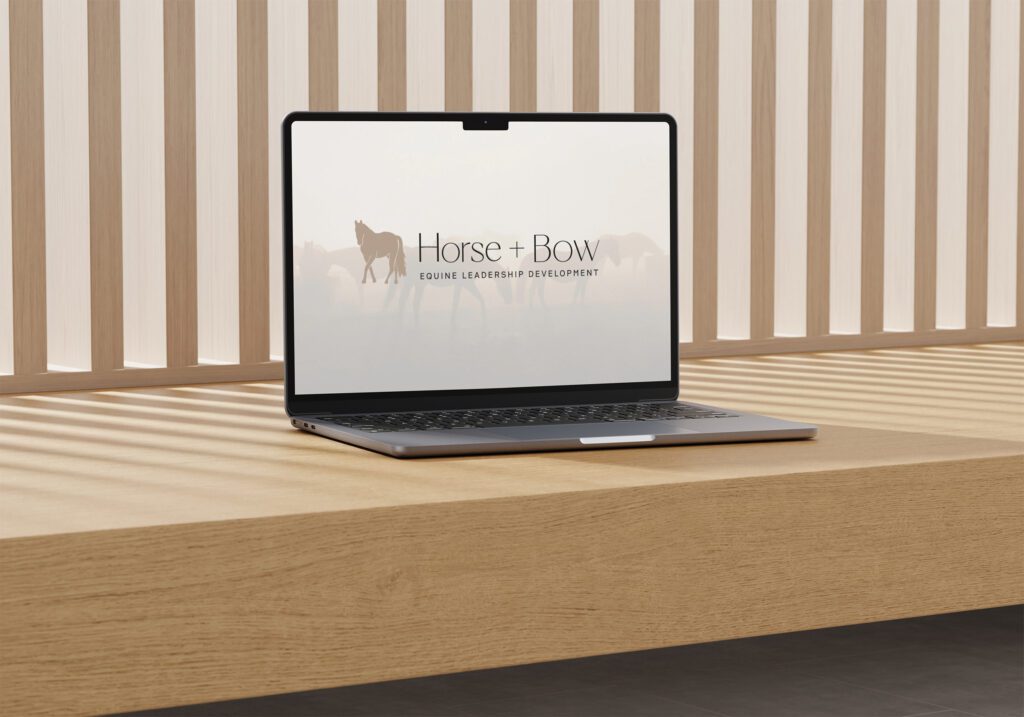 A Stunning Equine Web Design You'll Love to Share
After working with Bay Mare Design on a custom equine web design, my clients experience transformative results:
Increased Brand Visibility: Your equine business will shine in the digital world, attracting more eyes and potential clients.
Enhanced User Experience: Visitors will love navigating your website, finding it informative, engaging, and easy to use.
Improved Credibility: Your equine business will be perceived as a professional and trusted authority in the industry.
Higher Conversions: More visitors will convert into loyal clients, boosting your equine business's growth.
Recent Equine Website Projects
Professional Equine Web Design Packages
When your DIY solutions fall short, it's time to invest in a professional equine web design package tailored to the equestrian industry. Our packages will help you boost online inquiries and ensure your website looks as polished as possible.
Ready to transform your equine business's online presence? It's time to embrace equine web design that resonates with your passion, dedication, and expertise. Contact Bay Mare Design today, and let's get started on the website design of your dreams.