equine web design services
for the equestrian owned business
The website you built out on Wix, GoDaddy, or Squarespace isn't doing what you thought it would. You rarely see an inquiry come through your site, and when you do – it's from potential clients that don't value you or the work you do. To top it all off, you really hate that the design doesn't look professional.
Creating a website can be overwhelming and confusing. But professional equine web design services can change everything for you —and for your business.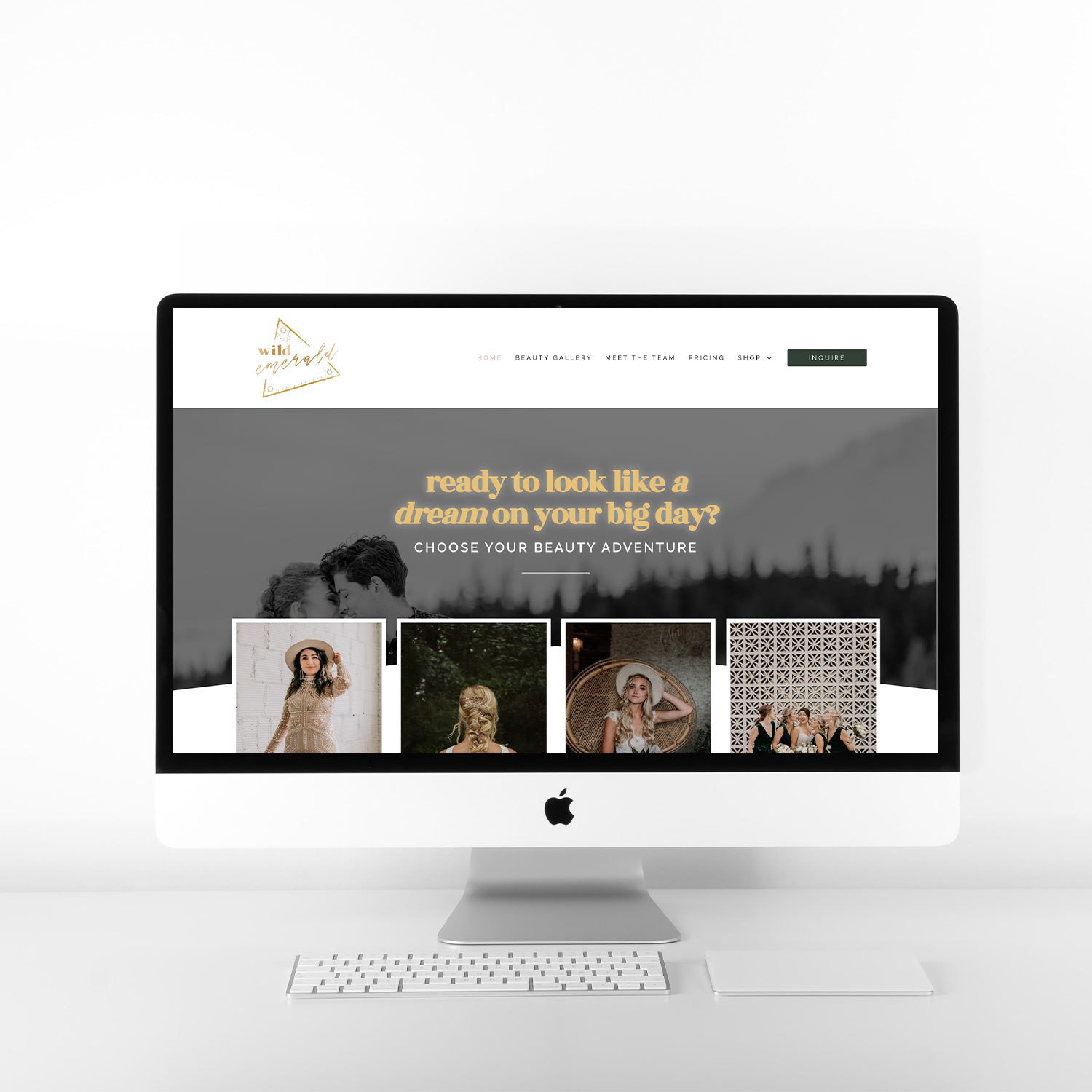 does this sound like you?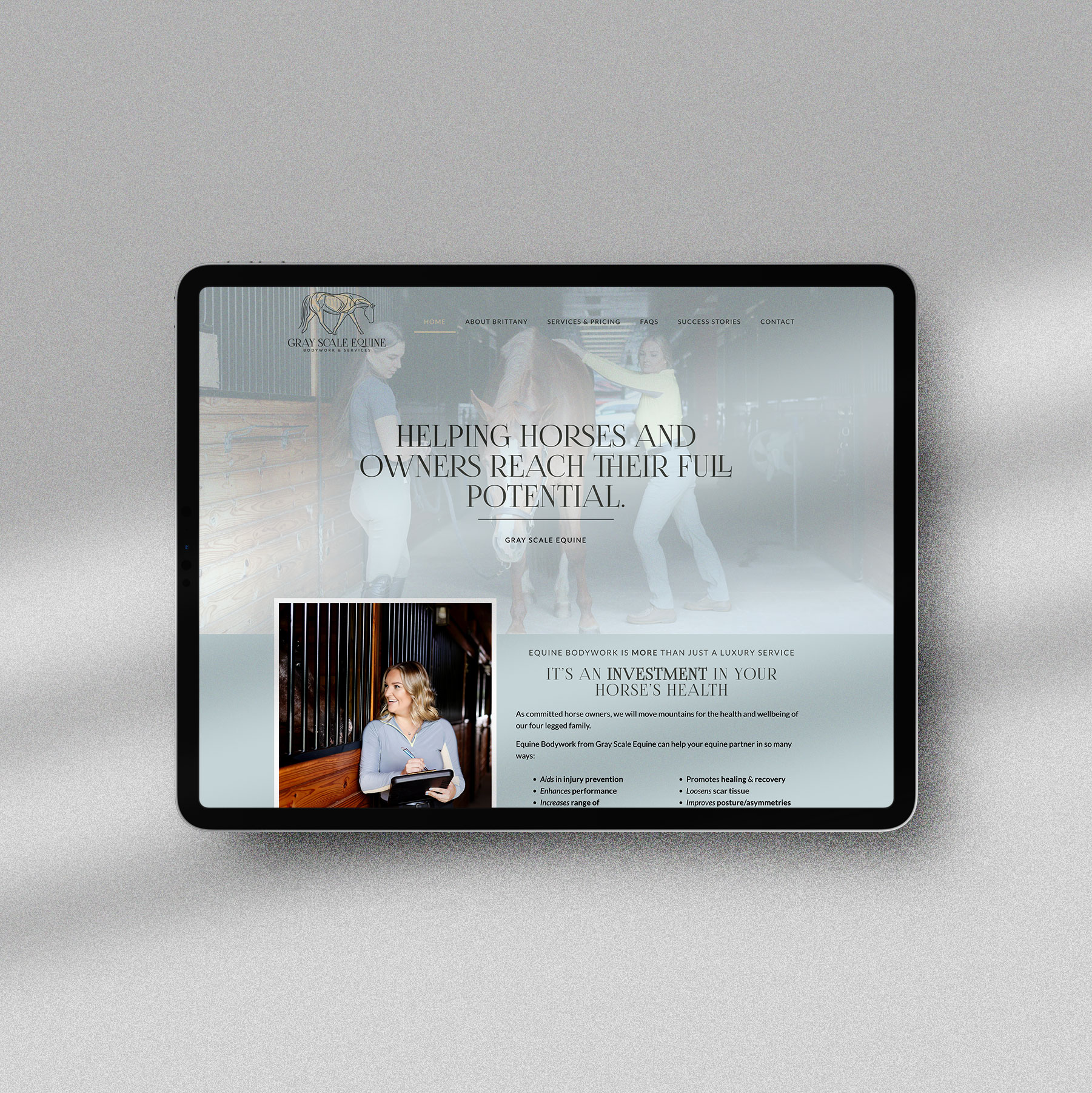 your website acts as a 24/7 employee that you don't have to pay overtime. It positions you as the expert within your industry and increases the number of new client inquiries you get each month. Sounds pretty great, right?
When you invest in professional equine web design services, you'll get these results and more. And to be honest, we'll probably have a really fun time making it all happen! Not to mention, you'll also have more time on your hands to do things within your business that you actually want to do.
In one word: PHENOMENAL!! I will forever be impressed how someone who has never met me took my words, gathered my personality, and created a PERFECT match of a brand. The compliment I have received the most is "it looks and feels just like you!". Aly was absolutely wonderful to work with from day zero. I loved chatting with her on Instagram, the booking process was simple, she was so kind and TIMELY, very organized, knew exactly what I wanted (somehow, it's magic I think), and created something unique. The compliments I have received are endless! Thank you Aly!!! You are incredible.
Equine Web Design Packages
All packages are completely customizable, which means you can pick and choose what you think you'll need to make your equine business successful. And if you're not sure, that's where I come in. During our 30 minute initial consultation, we'll chat about your business and how it's currently going. I'll get a feel for you and your dreams, and suggest options that I think will benefit you in the long run. Rest assured that my focus is always on what's best for you and your business (not my own).
Website Strategy Session
Target Audience + Competitor Research
Site Map Creation
Custom Contact Form to Convert Clients
Custom Design for 1-5+ Web Pages
Responsive Design for Mobile + Tablet Views
Website Content Guide
Website Tutorial Videos
Please inquire for specific package details and available add-ons
Ready to book your equine web design package?
If you're ready to take the next step towards booking your web design package, fill out the form below. I'll take a peek at your answers and get back to you within 1 business day to schedule your free discovery call.