equine web design services
for the equestrian owned business
The website you built out on Wix, GoDaddy, or Squarespace isn't doing what you thought it would. You rarely see an inquiry come through your site, and when you do – it's from potential clients that don't value you or the work you do. To top it all off, you really hate that the design doesn't look professional. 
Creating a website can be overwhelming and confusing. But professional equine web design services from Bay Mare Design can (and will) change everything for you —and for your business.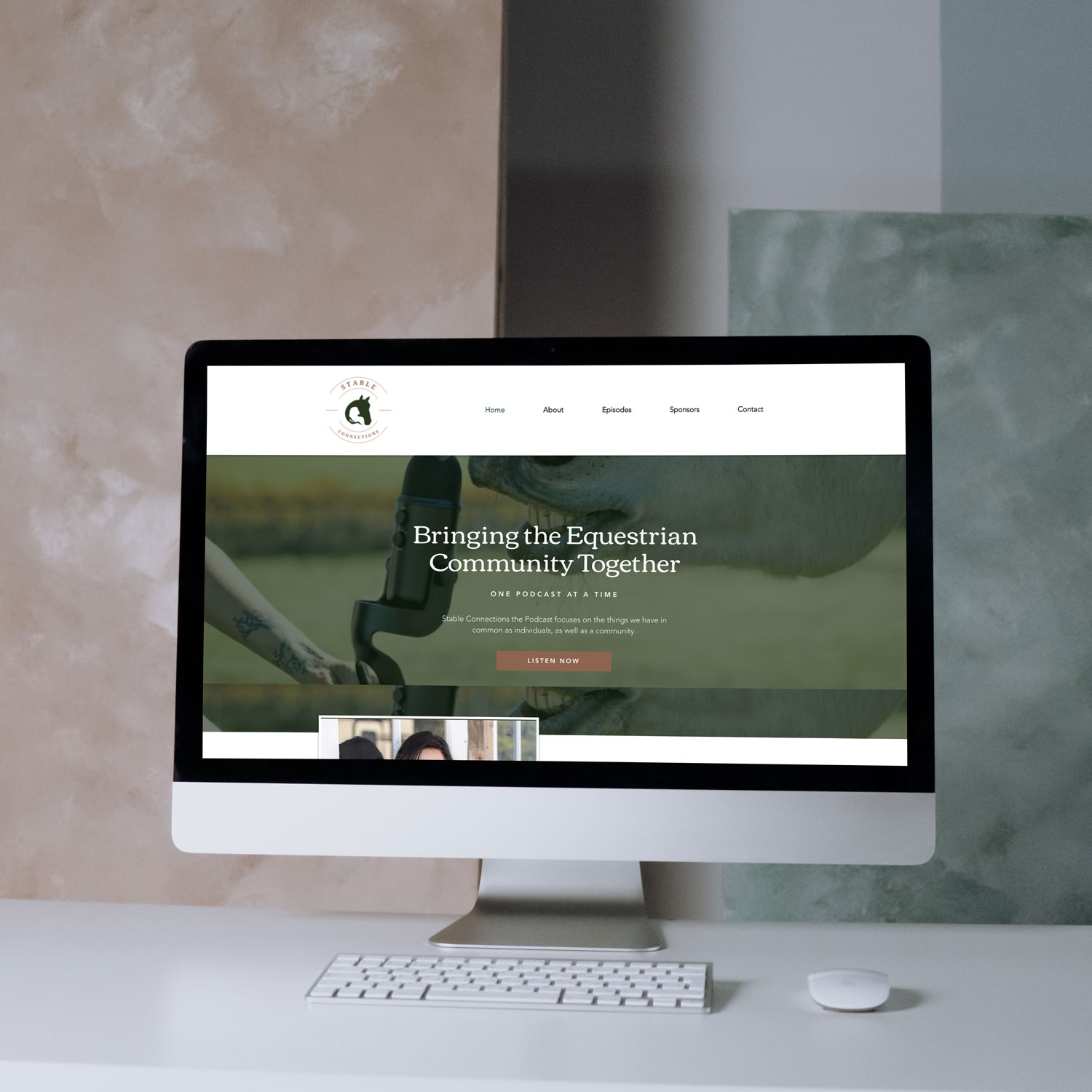 Does this sound like you?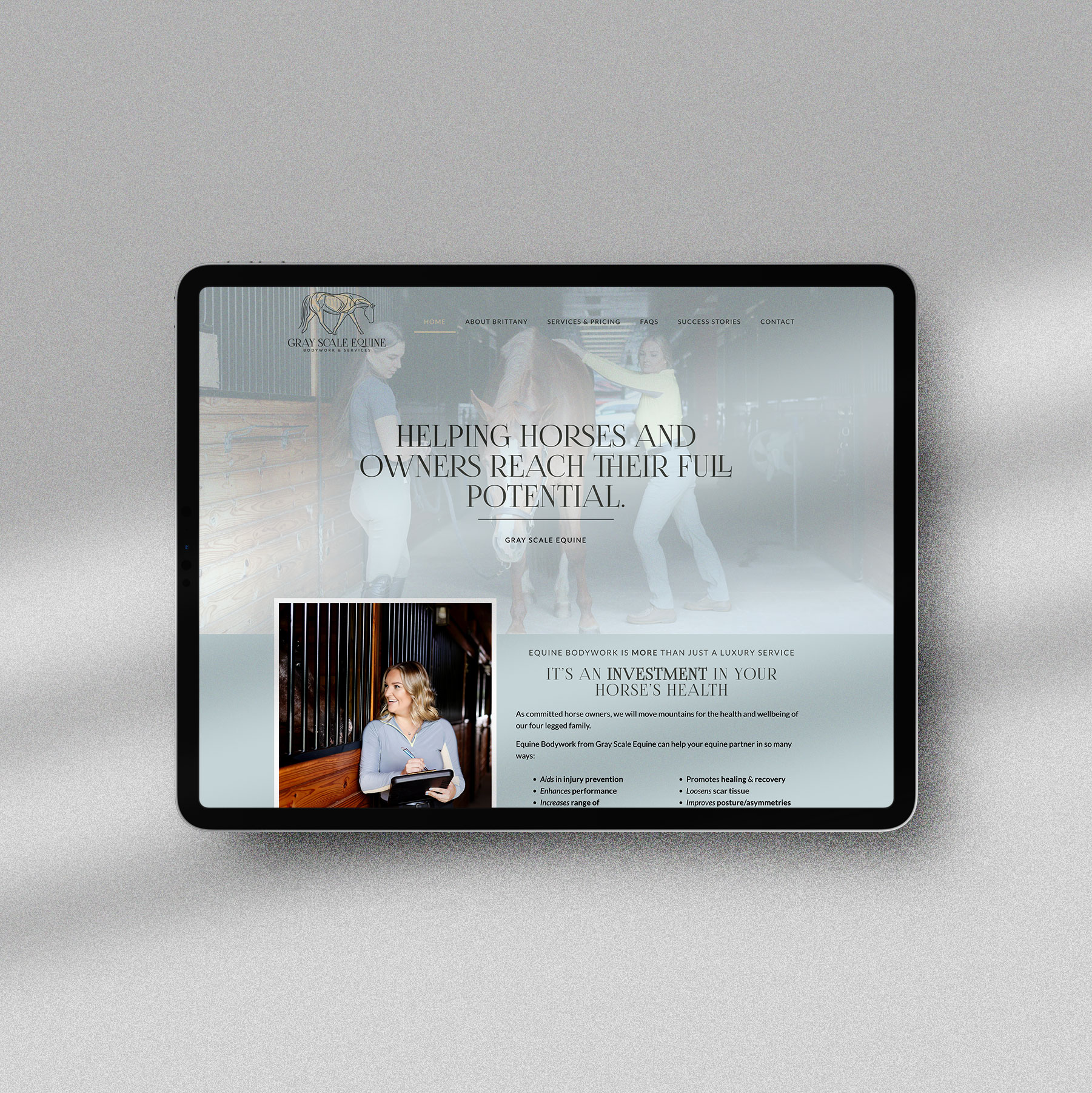 Want your website to do the heavy lifting?
Imagine a world where your website acts as a 24/7 employee that you don't have to pay overtime. It positions you as the expert within the equine industry and increases the number of new client inquiries you get each month. Sounds pretty great, right?
When you invest in professional equine web design services, you'll get these results and more. And to be honest, we'll probably have a really fun time making it all happen! Not to mention, you'll also have more time on your hands to do things within your business that you actually want to do.
In one word: PHENOMENAL!! I will forever be impressed how someone who has never met me took my words, gathered my personality, and created a PERFECT match of a brand. The compliment I have received the most is "it looks and feels just like you!". Aly was absolutely wonderful to work with from day zero. I loved chatting with her on Instagram, the booking process was simple, she was so kind and TIMELY, very organized, knew exactly what I wanted (somehow, it's magic I think), and created something unique. The compliments I have received are endless! Thank you Aly!!! You are incredible.
Professional Equine Web Design Packages
If you're tired of spending the time trying to DIY your website, it's probably time to invest in a professional website design package. You'll be able to increase your online inquiries and spend more time doing what you actually started your equine business to do – all without having to worry about how to organize your home page or where to put that contact me button.
Your website will look polished, professional, and consistent – and you won't be afraid to share it with your clients + customers anymore. Sounds pretty great, right?
First thing's first! You'll schedule a free discovery call so we can chat more about your business and goals. I'll make sure we're a good fit, and send over a package proposal after we're done.
You'll look over your proposal + contract, and sign when you're ready to move forward. Once I receive your project deposit, we'll get started!
Step three: research + strategy
You'll get a website content + design questionnaire that will ask you different questions about your vision and goals. It'll also help you provide that words that will eventually go on your site. While you're filling this out, I'll get started researching your audience and competitors to come up with a strategy for your new design.
Once we've got a strategy, I'll build out your initial design mockup. You'll have an opportunity to request as many design revisions as you'd like during this phase.
Step four: Website set-up
After your design has been approved, I'll set up and build out your new website. Once it's complete, you'll have another opportunity to review it and request changes before it goes live.
Step Six: Launch + Education
Once you're in love with the final result, we'll get set to launch! After your site has launched, you'll receive a full library of videos that will help you maintain and update your site going forward.
Download my price list and get your free discovery call scheduled so we can transform your equine business (and it's website).